Windows 10 and Windows Server operating systems have a number of common system files. These files vary from those supporting installation, booting and what not in operating systems. But corruption of some files can cause crash in Windows 10 operating system setup. One such error is – Windows cannot find Microsoft software license terms.
Windows cannot find the Microsoft Software License Terms. Make sure the installation sources are valid and restart the installation.
The only thing you have to do here is press the Okay button and the configuration is aborted.
Windows cannot find Microsoft software license terms
The following methods are effective in resolving this issue:
Get a fresh install image.
Switch ports.
Correct the CFG file.
1]Get a new install image
There may be issues with your install image, such as corruption or illegal modification. Or the created bootable storage device may have damaged sectors or installation.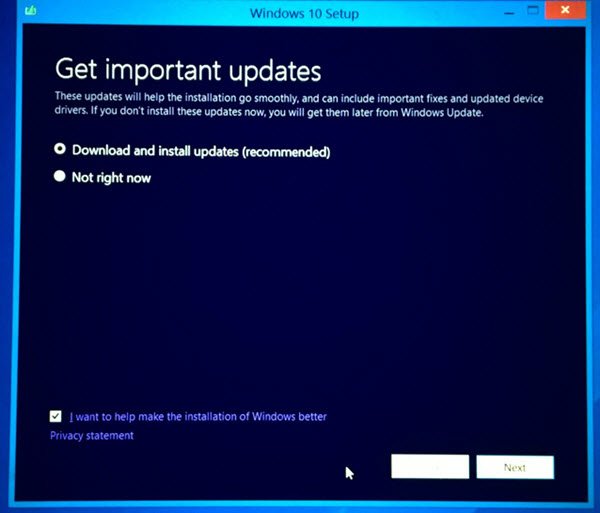 You can try downloading a fresh copy of the Windows 10 installation image using the Media Creation Tool or just use the ISO image separately and create a bootable USB.
2]Change port
The connection to the USB port can be unstable due to a number of factors and thus hamper the performance of the installation. You can try changing the USB port or if using an optical drive, get an external USB optical drive or connect it to another port internally to check if the problem is now fixed or not.
3]Fix the CFG file
CFG is a configuration file format used to store settings. Now you need to download this ei.cfg file that I created.
Extract the contents of the zip file, then copy this file to the root of your startup drive.
If you still get the same error, try copying it to the /sources/ folder in the root of the drive and that should fix your error for sure.
This should make the installation process error-free.